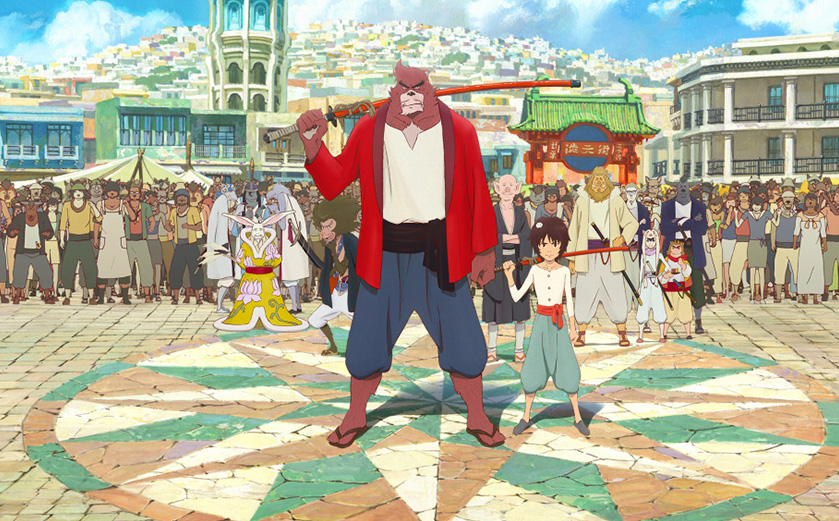 Titre alternatif : Le garçon et la bête / The Boy and the Beast
Titre original : バケモノの子
Pays : Japon Japon
Format : Film
Origine : Oeuvre originale
Date de sortie : 11/07/2015
Saison : Été 2015
Thèmes : Arts Martiaux – Folklore – Monstres – Voyage
Genres : Aventure – Fantastique
Studios : Studio Chizu
L'histoire de ce long-métrage se déroule à la fois à Shibuya (un quartier animé de Tokyo) et à Shibutenmachi (la ville des Bakemono, des créatures surnaturelles).
Nous suivons les péripéties de Kyuta, un orphelin recueilli par une une sorte d'ours bourru humanoïde répondant au nom de Kumatetsu.
En compagnie de ce dernier, Kyuta va apprendre le bushido et ses fondements.
Partageant tout, l'élève et le maitre vont également développer une relation particulière les plongeant dans une aventure où bagarres, conflits, amour et action seront les mots d'ordre !
Source : Nautiljon
VF :